Many people might not be aware of the fact that Croatia also has several wineries all over the country. The Mediterranian climate, lots of sun and good soil have made vineries pop up everywhere in Croatia.
Visiting a winery is an absolute must if you are a wine connoisseur. Even if you are not, this can be an excellent place to sample some wine.
Let us explore some of the best Croatian wineries.
Kozlovic Winery, Buje
Kozlovic Winery is a family-run one and is located very close to the Slovenian border. The winery was established in 1904.
They do plant a lot of varieties like Malvazia, Muscat Momiano, Muscat Rose and Teran. They also do international varieties like Sauvignon Blanc, Cabernet Sauvignon and Merlot.
You can take a tour in their vineyards and also do a tasting session which can be a nice rejuvenating experience.
Kabola Winery, Buje
Kabola is also a family-run winery with an old history. Their first wine was produced in 1891.
Since 2009, they produce organic wines which are also environmentally-friendly. You can buy wine in many varieties like red, white, rose, sweet and even sparkling wines.
They offer many different tasting packages- where you can taste three wines, tour the cellar or even have a VIP experience.
Benazic Winery, Pula
Benazic Winery covers an area of 7 hectares and produces many types of wine: like the grapes Malvasia, Teran, yellow muscat, cabernet sauvignon, chardonnay, Gamay and white pinot.
The winery gets hours of sunshine a mixture of warm sea air and refreshing winds from the nearby Ucka mountain range which produces some fantastic wines. Their wines are grown with high sugars, suitable acids and strong aromatics.
They also produce honey, mistletoe, grape and herbal brandies. They have a lovely tasting room where you can try all their wines and brandies and even olive oil.
You can visit their wine cellar too.
Meneghetti Winery, Bale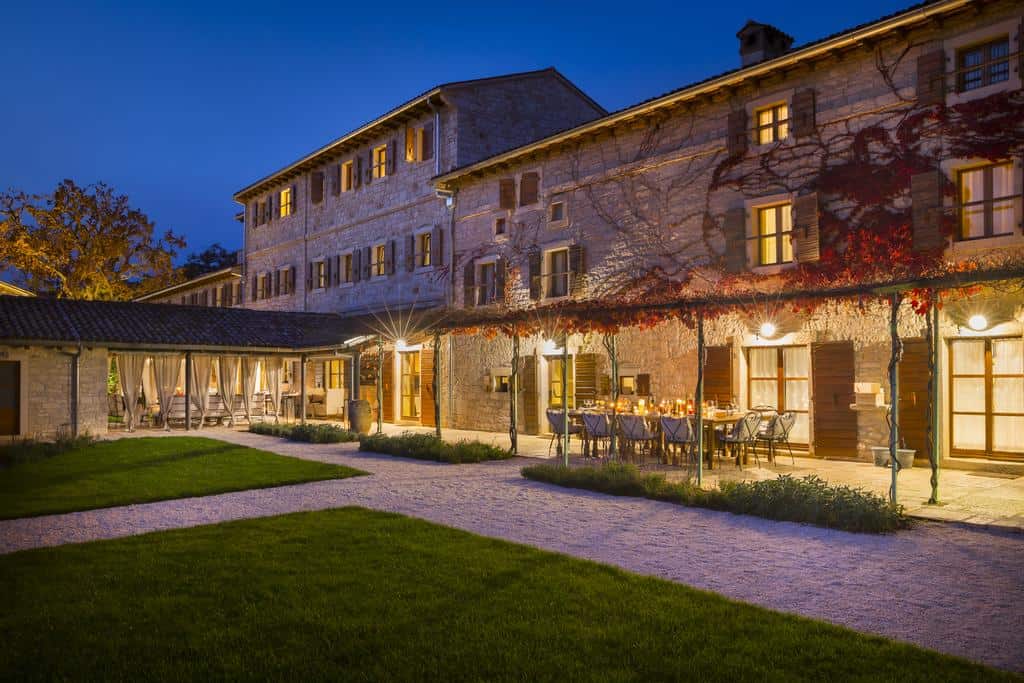 Located outside Bale, Meneghetti Winery has a great spot of land which is rich in iron and minerals. Which is why the wine here is rich red in colour.
There are many tasting packages that the winery provides. up to 10 people can enjoy 6 vintages from 2006, 2007, 2008, 2009, 2010 and 2011 as well as tasting the olive oils. You can also tour the cellar and the vineyard.
The Meneghetti Winery is in fact also a hotel. So you can stay here and book rooms and villas to enjoy the vineyard a little bit longer. 
Dingač Vineyards
One of the most famous vineyards in Croatia is Dingač. Located at the very south of Dalmatia, on the Pelješac Peninsula, it stretches 60 hectares.
One variety of wine called the Plavac Mali has been growing on the slopes that descend from a height of several hundred meters to the clear blue sea. This wine has a bitter and sour taste and is deep red to purple in colour.
Valle Vineyards
Valle Vineyards are responsible for growing one of the most aromatic Croatian wines. Located in the small Valla lowland, it is at the foot of the medieval town of Momjan.
They have several hectares of vineyards where many varieties of wines are grown. You can sample the international ones like sauvignon blanc, cabernet sauvignon, and merlot, and also the native Istrian wines like of malvasia and teran.
Here Momjan Muscat is the most famous wine and is also a protected one.
Plešivica Vineyards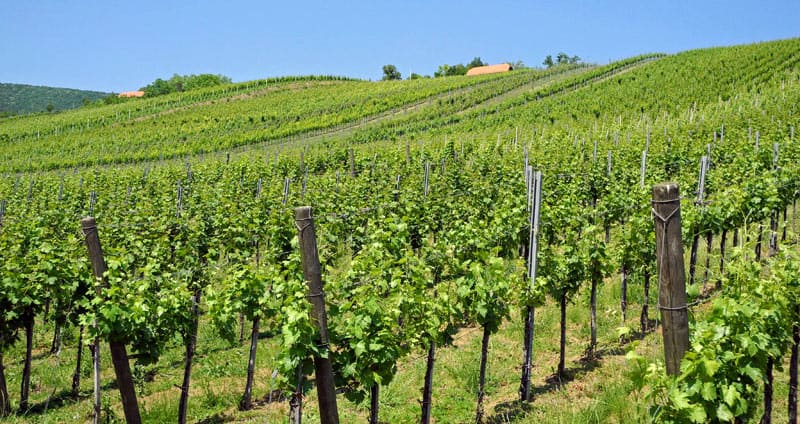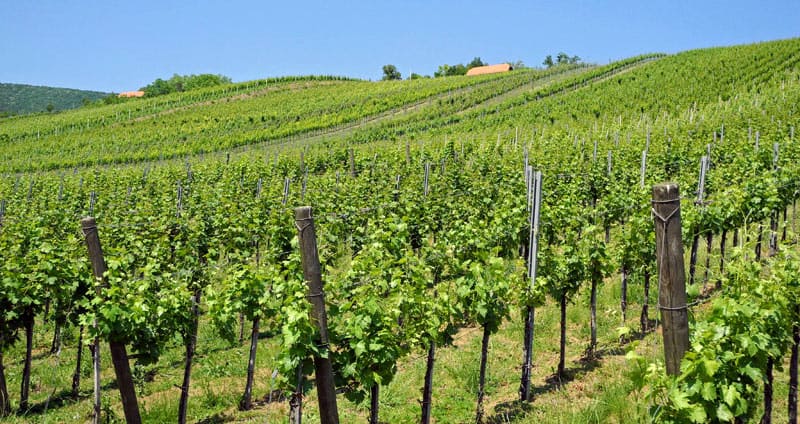 These are a group of vineyards which are located near Zagreb. Even though it has only 2,300 hectares of vineyards, Plešivica is one of the most interesting continental wine regions.
Here they produce the Croatian sparkling wine. The soil here is similar to the one that produces champagne.
Plešivica is called 'small Champagne'. There are other wines also that have adapted to colder climatic areas such as Rizling, Pinot Noir, and Chardonnay.
Banska Kosa Vineyards
Banska Kosa hill extends from west to east, along with the entire Baranja region. The Romans planted grapevines called "Kosa" here.
Kosa means Golden Hill. Baranja Vineyards are one of the best vineyards in Croatia.
You can try Graševina variety of wine here.
Conclusion
Croatia is a great place to explore wineries and different types of wine. Not only can you sample international wines, but do explore the local wines as well which are worth trying and maybe taking back home to your collection.