Definitely one of the best kept secrets in Croatia, Dugi Otok is a beautiful and serene island which deserves a visit. Many beach-lovers visit this beautiful island who love eco-tourism as well.
The name actually translates to "Long Island", however it is not the longest island in Croatia. Dugi Otok is a part of the Zadar archipelago.
There are twelve beautiful villages on the islands which are all beautiful and charming in itself. Let us explore things to do in Dugi Otok.
Telascica National Park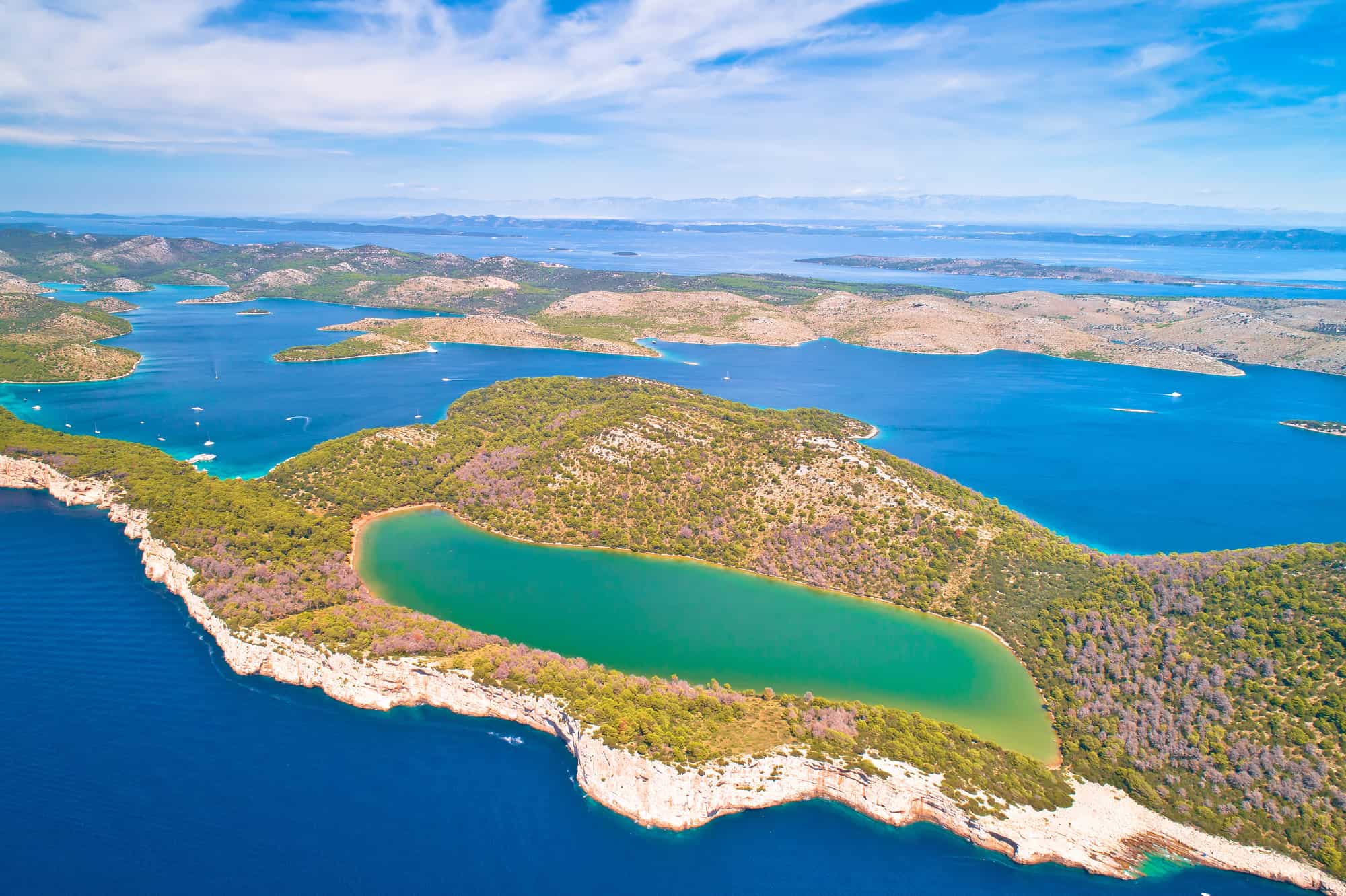 This lovely National Park centres around Telascica Bay, from which the park got its name. There are many small islands and coves, and also high cliffs which make this a lovely scenic national park.
Lake Mir is a sight worth visiting in the park as it is a salt-water lake which is warmer in the summer and colder in the winters. The lake also became famous due to its healing properties of mud.
There are a lovely variety of plants and animals to be seen in the national park including assorted marine life (such as crabs and sea urchins), coral and sponges. You may be able to spot dolphins off the coast too.
here is also a small donkey sanctuary which can be interesting to visit.
Kornati National Park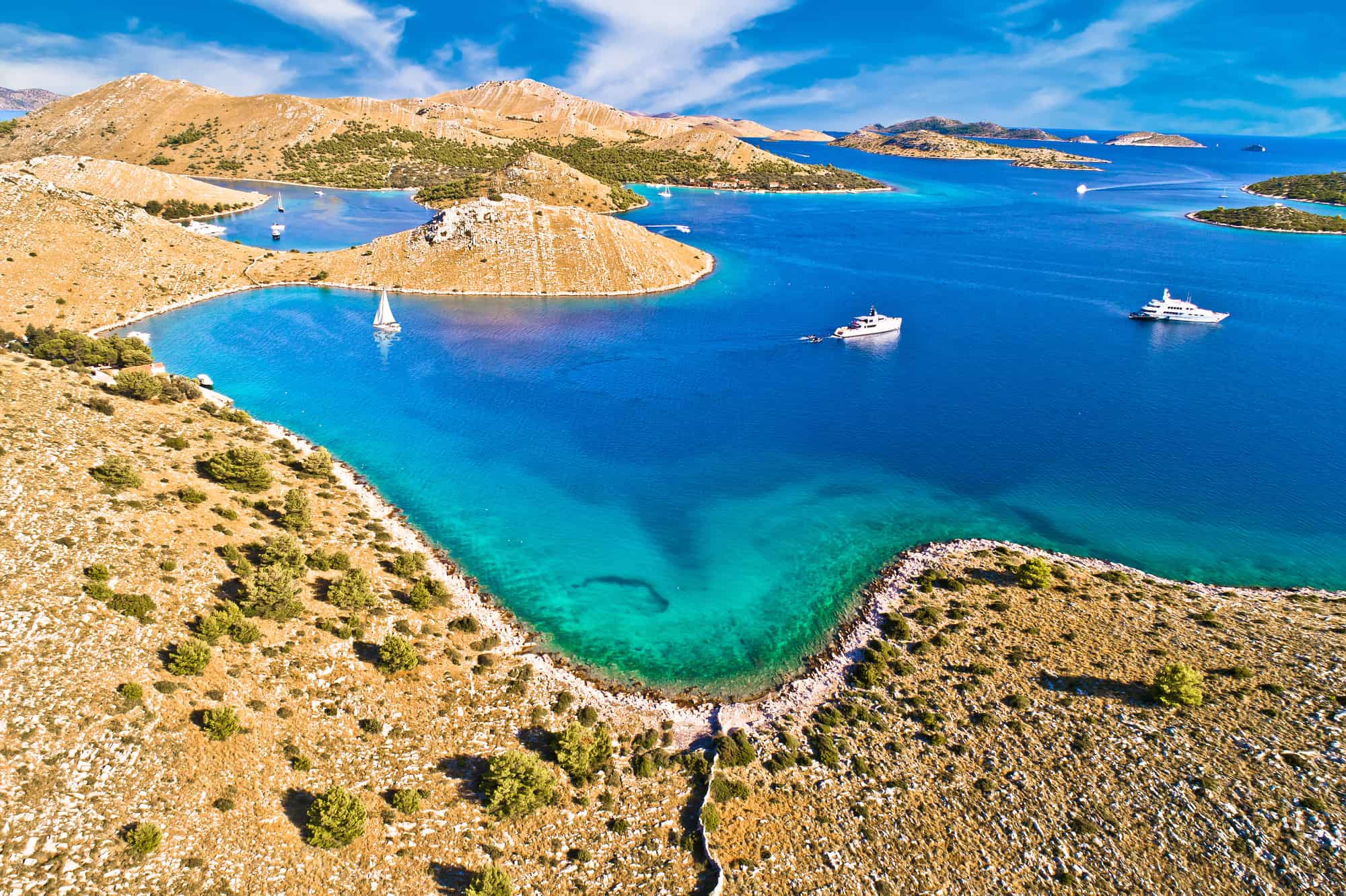 Another lovely National Park that you can visit on your trip to Dugi Otok. There are a collection of islands that make up the Kornati National Park.
There are over 150 islands and reefs, so it is not possible to see every island. Some islands worth visiting are Katina Island, Suha Punta etc.
Salt Lake Mir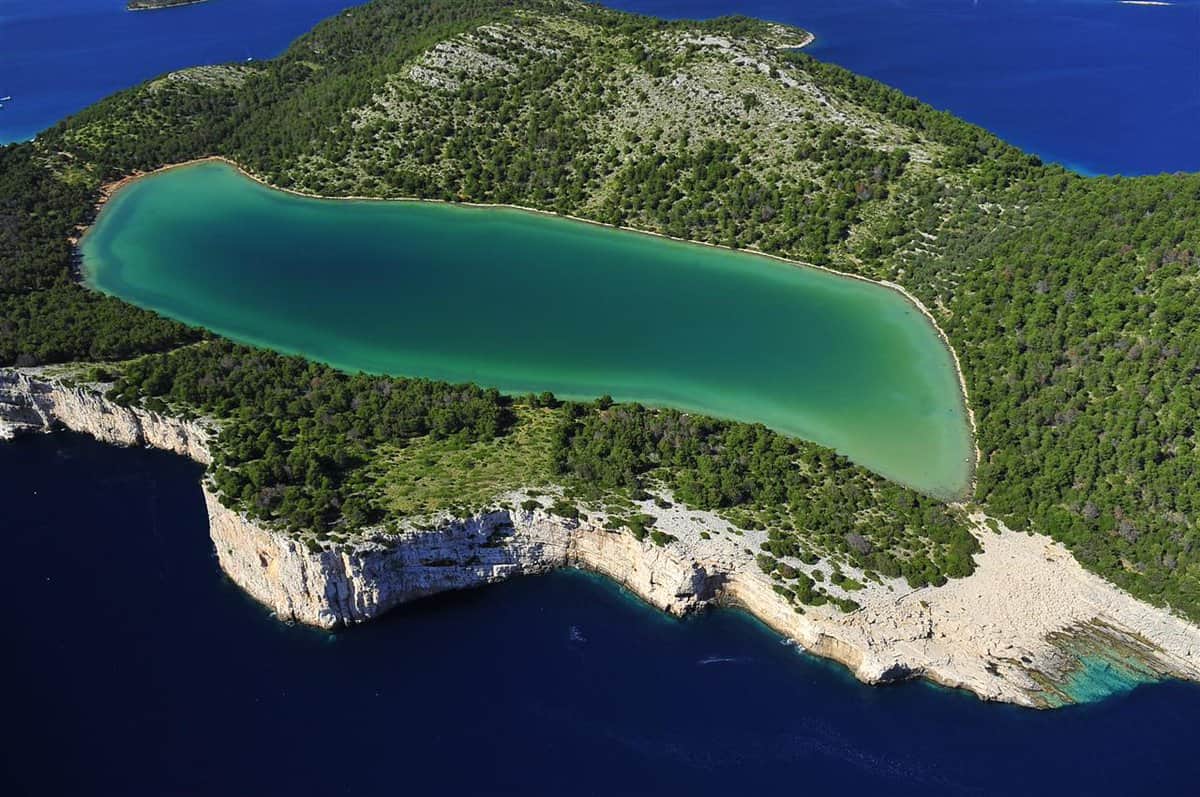 As we mentioned above, Salk Lake Mir can be an attraction in itself. The lake is 900 metres long and 300 metres wide.
The lake is very salty as the lake is connected to the sea. The lake looks gloomy and muddy as it is covered with clay in the deep ends.
Sakarun Beach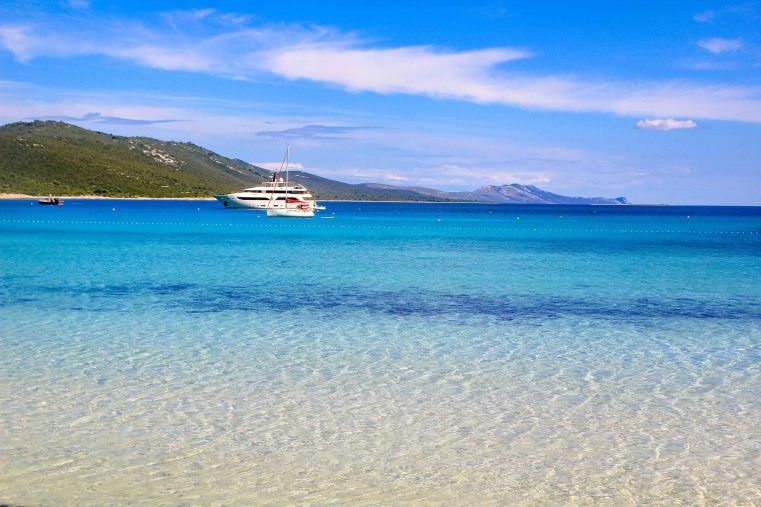 This unusual shallow beach is actually really beautiful as the crystal clear waters stretch for many kilometres into the ocean. Perfect for families with kids who want to have some beach time and also relax by the sea.
During the peak summer season, you will find many cafes and restaurants in the area. This is a huge bay which is secluded from sea winds, which is why many sailors use this area to anchor their boats too.
Getting Acquainted with Asinus Donkeys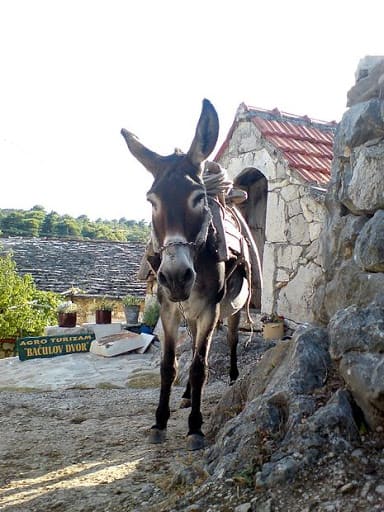 These donkeys remain to be the symbols of Dugi Otok. There are several farms that breed these cute animals.
There are many farms which remain open to tourists for visits. Attendees can learn how to take care of the animals, and children are even allowed to ride the calmest donkeys.
Enjoy the Cafes and Restaurants
There are some wonderful restaurants to check out on the island. Here are some which you can visit; Restaurant Lanterna for an evening meal or lunch, Konoba Supina for an authentic outdoor experience and Konoba Trapula for an authentic vibe.
Conclusion
Dugi Otok can prove to be a relaxed, authentic experience in Croatia. From the cutest donkeys to the most beautiful beaches, there is lots to do on this island.