Kolocep is one of the main islands in the Elaphiti Islands. Only 20 minutes from Dubrovnik, Kolocep makes an easy trip to from the city.
The area of the island is only 2.5sq km with a population of 165, so it is a fairly small island. Most of the island is covered in a dense forest along with vineyards, olive groves and citruses.
Let us explore more about Kolocep island.
Things to do in Kolocep
Kolocep is the smallest islands in the Elaphiti Islands, but it can be the ultimate tranquil experience for you and your family. No cars are allowed on the island, so peace and calm prevail on the island.
You can go for leisurely walks on the island on paths that criss-cross the island through its pine forests before ending on the sandy beaches. If you are a swimmer, you will love to have a swim on the island's crystal clear waters, exploring the coves and sandy bays that have arisen due to the indented nature of the island.
A must-see is the Blue-Cave island which can only be reached via swimming. The best way to explore the coast of the island is boat or kayak. 
There are a few churches on the island as well which are as old as the 9th Century. These include the Church of St Sergius, with the Church of St Nicholas and the Church of the Holy Trinity.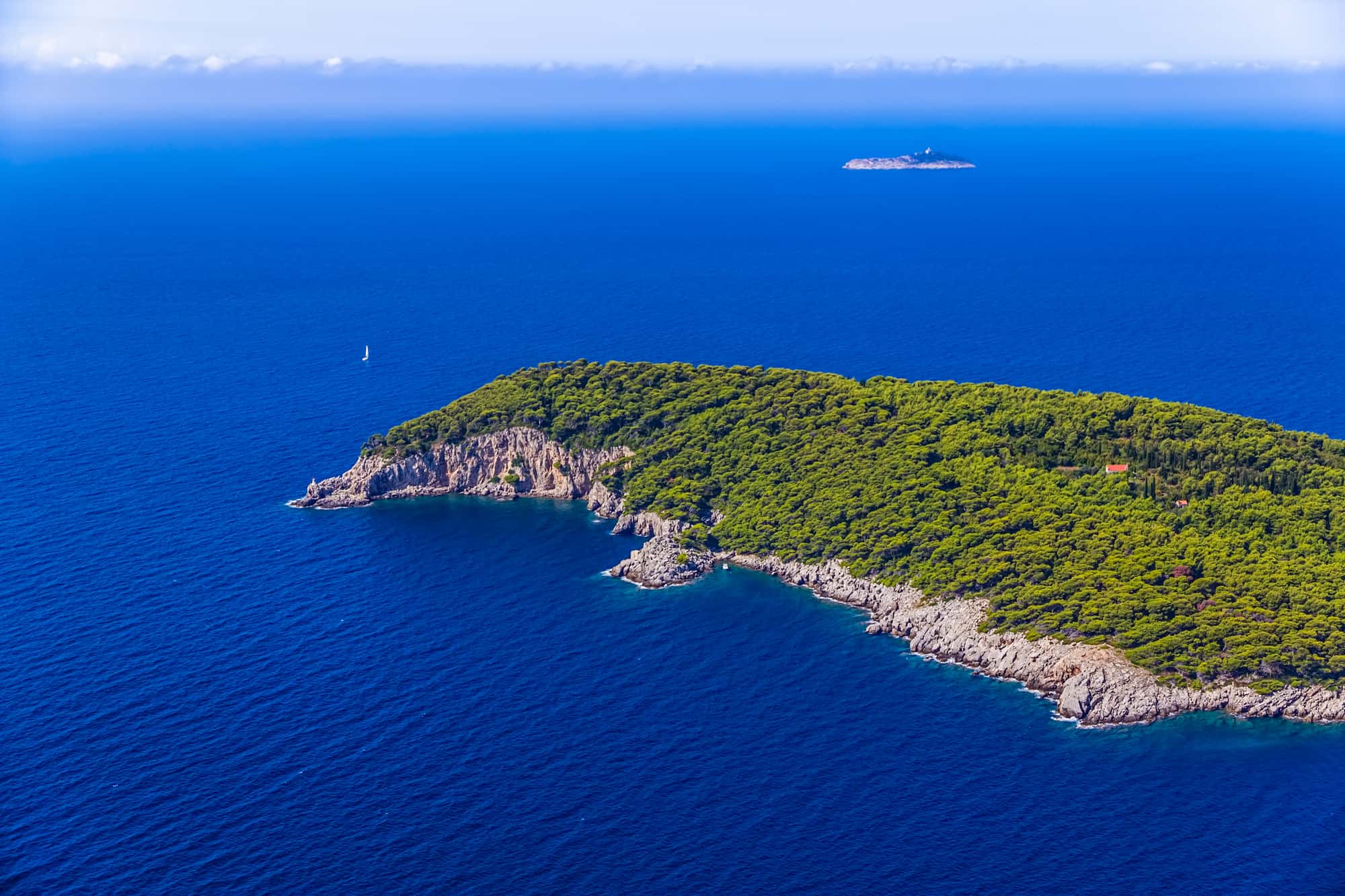 Where to Stay
Since the island is relatively small, you will see that the accommodation is fairly limited on the island. However, there are a dozen apartments and villas on the island which you can explore.
Conclusion
If relaxation is on your mind, then Kolocep can make for the most perfect day trip or even a night trip from Dubrovnik.