Nature lovers and outdoor enthusiasts will love Paklenica National Park in Croatia. It is one of the most diverse national parks in the country which is located slightly inland from the coast of North Dalmatia, situated about 47km north (northeast) from Zadar.
Let us explore more about Paklenica National Park including information about how to get there and things to do in the park.
Getting to Paklenica National Park
Zadar Airport is the nearest airport to the park and is about 47 kilometres away. You can take a bus to Zadar Bus Station, and then take a bus from there to Starigrad Paklenica.
Nearly all coastal buses stop at Starigrad, making Paklenica National Park an easy day trip by car or bus.
Geography of Paklenica National Park
There are two canyons in the park Velika Paklenica and Mala Paklenica which are the main features of the park. There are Velebit mountain ranges which stretch from the Bay of Senj and Vratnik peak.
Caves are also other main features of the park Devnjaca cave, Skilijica stan, Marasovica pecina, Manita pec cave which can be accessible.
Things To Do in Paklenica National Park
If you love the outdoors, then the park is very suitable for hiking and also there are several trails available in the park which the visitors can take advantage of. For those who are keen to go a little faster, cycling trails also exist.
Climbing is also another activity that can be done in the park. There are a number of climbing areas of varying levels of difficulty.
Velika Paklenica Educational Track: This is the most popular track leading from Velika Paklenica Canyon to the Mountain Hut. The track is known for  10 educational boards providing information on the natural features of NP Paklenica.
Paklarić Educational Track with a belvedere:  It begins with the old, renovated Paklenica Mill and leads to the Paklarić Fort at an elevation of 121 m
Marasovic Mill: This is a water mill that was built in the 19th century and used to serve houses in the local area
Marasovici Ethno House: It is a house in the abandoned village of Marasovici. This  house has been preserved to give an idea of what life was like for residents of the area in days gone by.
Manita Peć Cave: This 175m long cave can be visited between April and October on specific days from 10 am to 2 pm. Visits to this cave are only allowed with a guide.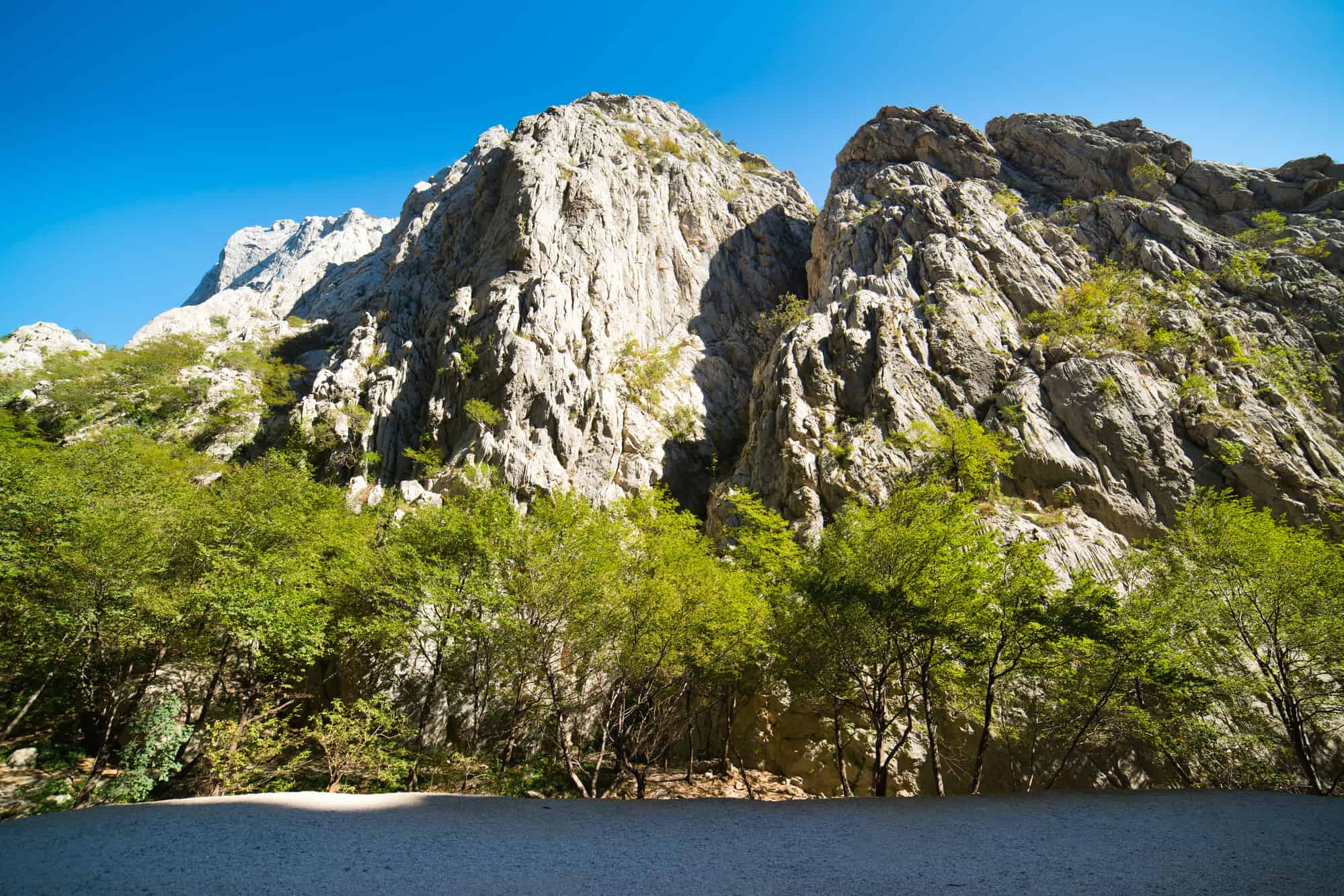 Accommodation in and around the park
Paklenica National Park offers accommodation in a mountain hut, shelters and campsite. the campsite is suitable for camping with tents or with motorhomes/caravans.
The largest log hut is the Paklenica Mountain Hut which has about 50 beds. Though you should only expect basic amenities here.
Conclusion
Paklenica National Park can prove to be a great getaway if you want to be amidst nature and get away from the summer crowds.