Croatia is made up of 1200 islands and the country is a pure pleasure to explore. 48 islands are inhabited out of those.
There are all kinds of islands for all kinds of people here. Naturists islands, islands with cocktail bars attracting the VIP set, islands for windsurfers, islands called home by a family of 120 dolphins; the list goes on.
However, there are some popular islands of course, which we are going to explore today and can be a good addition on your trip to Croatia.
Hvar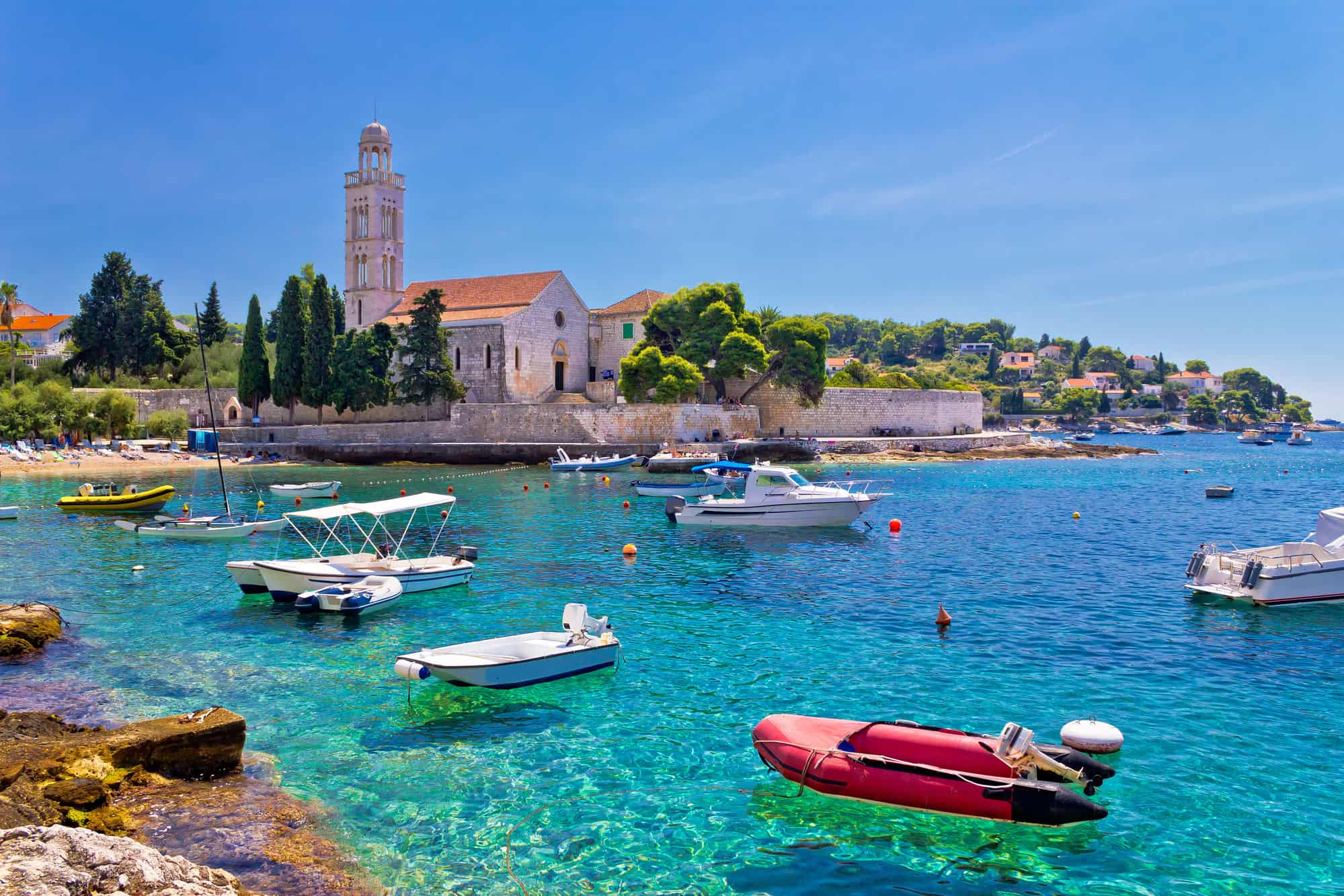 One of the most popular spots in Croatia, Hvar is the island that suits the status of a celebrity. Often called the trendiest island of Croatia, Hvar is the home of many European celebrities.
If you are a yacht-owner, you may already have spent a few summers on the shores of Hvar. The island is known for its nightlife, well-preserved medieval towns Hvar Town and Stari Grad, and fragrant lavender fields.
The beautiful beaches, yummy seafood and lively nightlife keep tourists entertained and attracted to this town. The shores of the island have the classic Adriatic views and the towns of Stari Grad and Jelsa is where you'll find history, heritage and culture.
While Hvar is a luxurious island, there is lots more to it than that too. Don't forget to explore the local wineries when you are here!
Korčula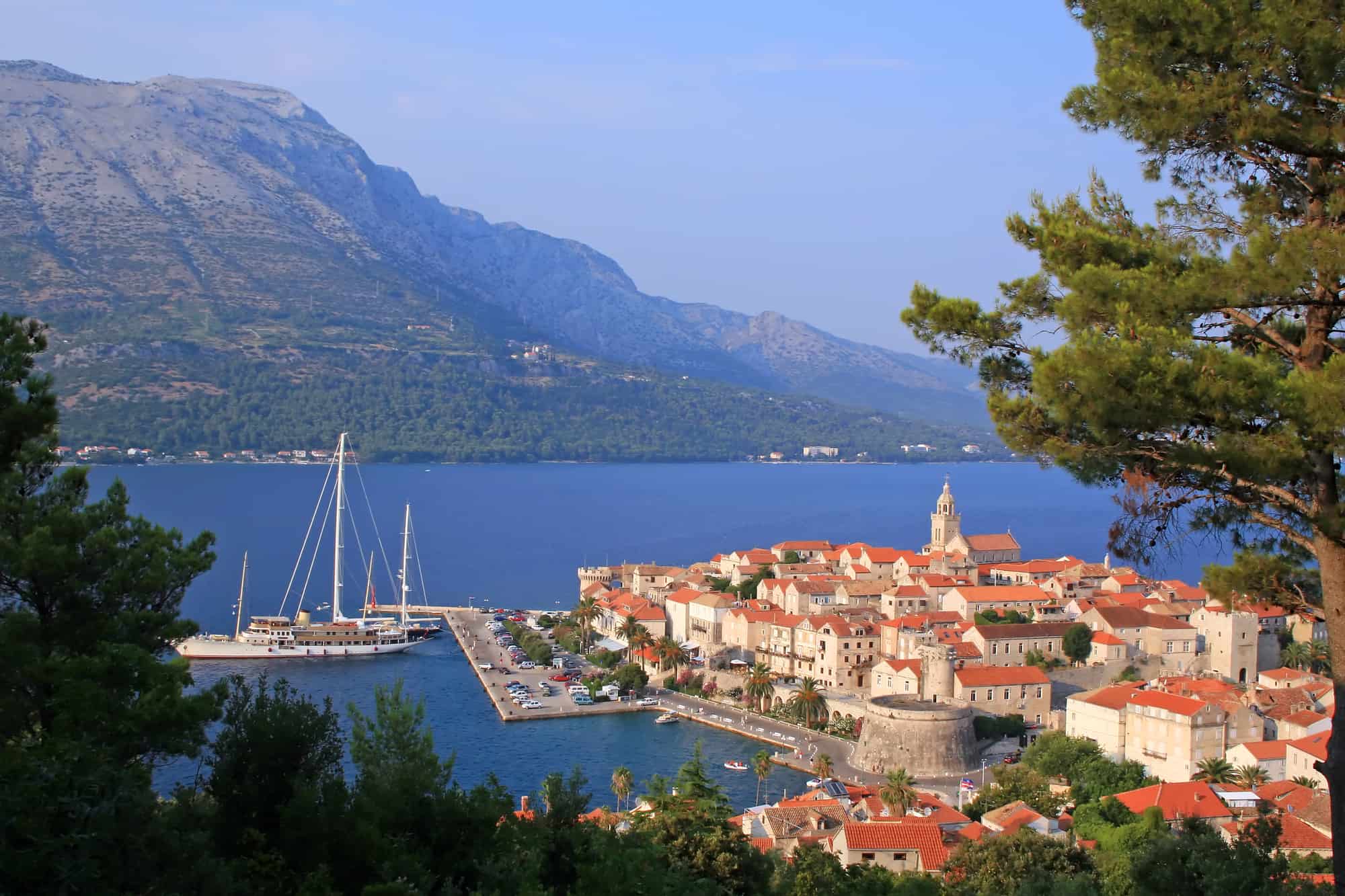 This secluded historical island which was discovered by the Greeks is notable for its beautiful walled old town. they were so struck by the dense, dark forests there that they called it Korkyra Melaina – Black Korčula.
Now, the island is famous for its white wine which is made from endemic posip grape. After Hvar, Korčula is probably Croatia's second most famous island as it is only a ferry ride from Dubrovnik.
The island is the second most populous in the Adriatic region is a mix of quiet hamlets and vineyards tangled up in the woods. Korčula is also referred to as "Little Dubrovnik" as it has belltowers and orange tiled roofs.
Korčula has also laid claim to being the birthplace of Marco Polo. Do sample some amazing wine when you visit this island.
Vis
The island of Vis is known for its tranquil charms and the blue cave of Biševo. Vis itself is the furthest afloat from the Croatian mainland, and from 1950 until 1989 it served as the Yugoslav National Army's base.
Now it is a chic holiday getaway for tourists and to reach here you will have to take the 2-3 hour ferry. This island is the furthest from the Croatian mainland but is gaining popularity.
People who genuinely want to feel Vis should try its premium wines. Try the white Vugava wine or Red Mali Plavac, both of which are great.
This island was also the shooting location for the movie, Mamma Mia! Here We Go Again, which put it back on the map.
Two towns – the northeast Vis Town and Komiža, in the southwest, are a must-visit on the island.
Rab
The island of Rab stretches for 22 kilometres on the Kvarner Bay in the Adriatic sea. Famous for its long, sandy beaches Rab makes for a great vacation spot in Croatia.
This island also prompted nudist tourism in Croatia when Edward VIII sought special permission to swim naked in the waters here. Rab has a rustic vibe which is untouched by turbulent mountain winds.
The island is fortressed with medieval-aged walls, and the four bell church towers are a prominent part of the skyline. The island consists of a handful of picturesque villages, protected waters, and some of Croatia's best sandy beaches.
The island is also famous for food and Rab cheese, smoked meats, and seafood meals can be enjoyed here.
Brac
The island where the most famous beach of Croatia is located, Brac is a definite must-visit. It is a short ferry trip away from Split.
Brač is the largest of the central Dalmatian Islands, with a population of 13,956. It is also home to the largest mountain in the Adriatic island.
Brac is rich in history and it is less glitzy than Hvar island. The radiant white pebble Zlatni Rat beach is the most popular draw in this island.
Brač is also a water sports heaven. You can try scuba diving, parasailing, sea kayaking, wakeboarding, water skiing and the most popular windsurfing.
Mljet
Mljet is an island but also a national park and can be a great visit for someone who is inclined to explore nature during their travels. This is the greenest and one of the most peaceful islands in Croatia and has unique saltwater lakes and rolling hills to explore.
Two salted lakes – Veliko and Malo Jezero- lure many people here and one of which has a Benedictine monastery from the 12th century on an island in the middle of it. Even if you are not into lakes, you must visit this lake as it looks like a piece out of paradise.
Most of the island is a national park and is protected from development.
Pag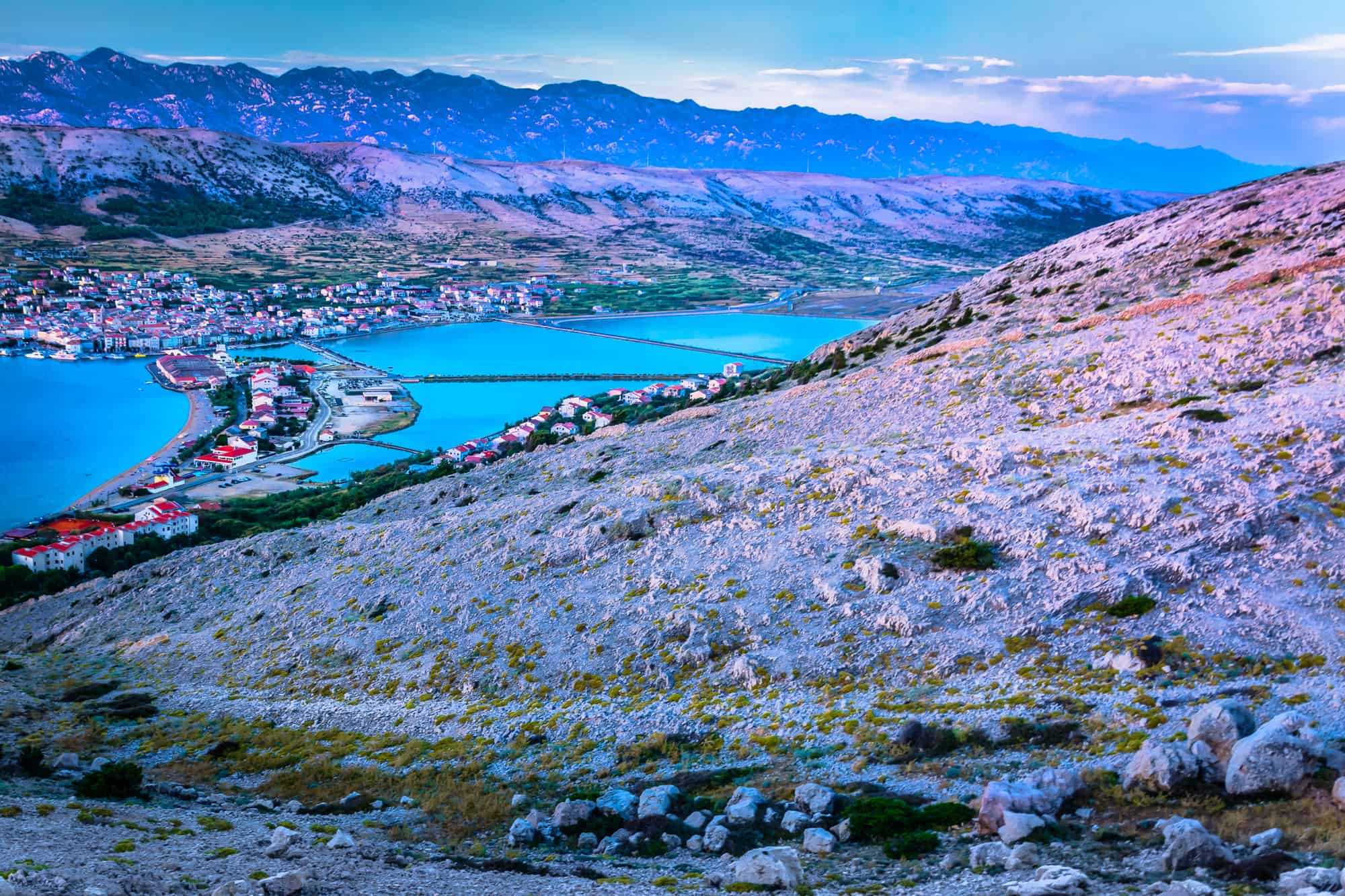 Also called the Party Island of Croatia, Pag is thin and 64 kilometres (40 miles) long, made up of two parallel mountain ranges. Though there are mainly sleepy villages here Novalja and Pag town are a must-see.
Novalja is a resort town that's become party central. The Zrće beach is the hub of it all and it is also the only island which has permission to party for 24 hours.
However, this is lots to do apart from partying. The island is also known for its cultural heritage.
Dugi Otok
Dugi Otok is the largest of the northern Dalmatian islands and is one of the lesser known islands in Croatia. Dugi Otok translates to Long Island and truly, the island is 45km long.
Located off the coast of Zadar, there are usually fewer tourists here so you can have the whole island to yourself. Characterised by sheer cliffs and sandy beaches, Dugi Otok makes for a perfect escape.
The pretty village of Sali is the main place to stay in the island.
Losinj
One of the northern-most islands in the Kvarner Gulf, Losinj is like a hidden treasure. It was once a ritzy area, popular with royalty and nowadays you can visit Mali Lošinj and Veli Lošinj.
These towns are pastel coloured and make for excellent backdrops for photos if nothing else.
The town attracts a quiet upmarket crowd who is into wellness.
Conclusion
Croatia is a gem of a place with many many islands which can be explored. The ones we have mentioned are the popular ones, but there are a few more you can explore as well!